Save The Elephants - Hemp Backpack | 100% Vegan | Eco Friendly | Handmade | Himalayan Hemp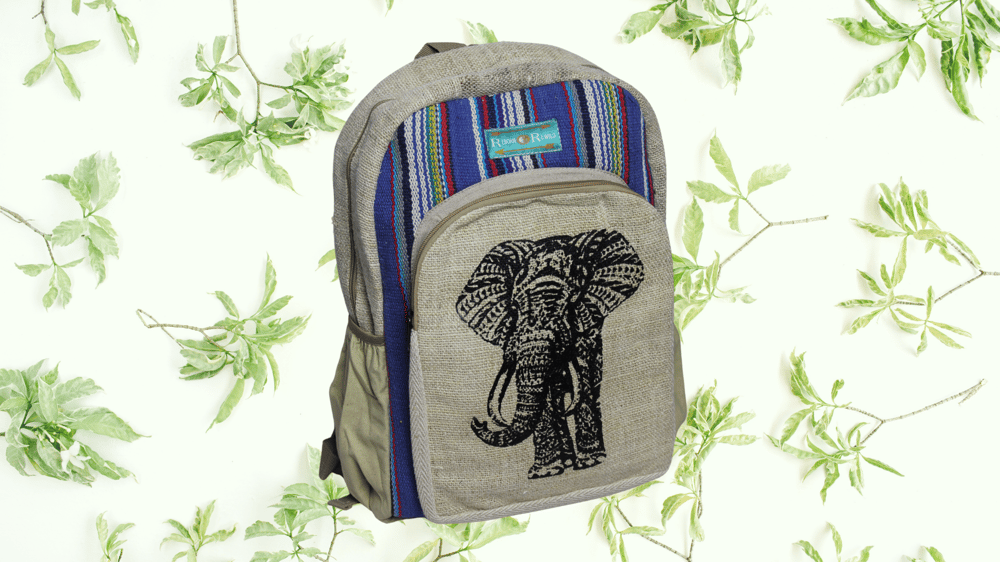 This Bag is 100% Vegan and Handmade with love using Natural Sustainable Materials. ૐ
Our 'Elephant' backpack is Reborn Rewild made with the Purest Hemp & other Eco-friendly materials from The Himalayas in Nepal. We guarantee style, comfort and durability with our high quality spacious multi-functional bags. All our products are individually handcrafted making each bag unique and varying in colour & design.
FEATURES
» Multi Compartment for Easy Organisation.
» 2 Water Bottle Pockets
» Internal Laptop Compartment (Up to 15")
» Durable Metal Zip
» Adjustable Comfort Straps
SIZE
Height : 50cm
Width : 40cm
Depth : 15cm
(approx)
We believe in an Organic approach to life, promoting fairtrade & zero waste living.
*The sale of every bag supports local hand-crafters in a small village in Nepal with our ethical policy ensuring safe working conditions and fair wages.*
For more about US and what we do:
@RebornRewild (IG + Twitter)
www.facebook.com/rebornrewild