Citrine - Pure Hemp Mini Backpack | 100% Vegan | Eco Friendly | Handmade | Himalayan Hemp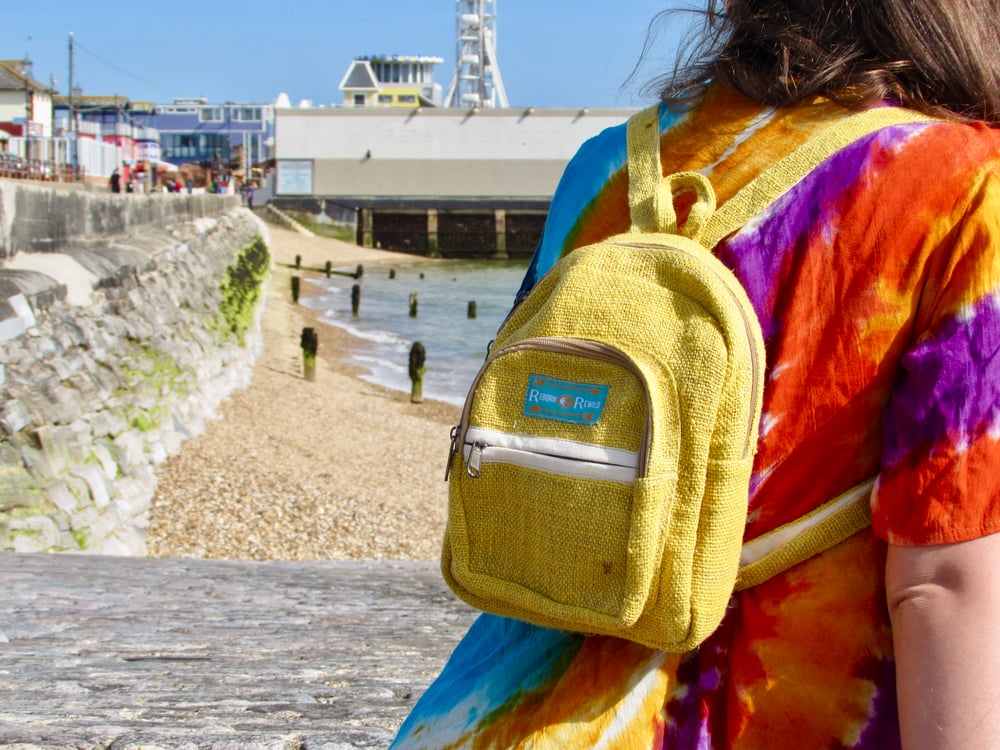 This Bag is 100% Vegan and Handmade with love using Natural Sustainable Materials. ૐ
Our Mini Backpack is Reborn Rewild made with the Purest Hemp & other Eco-friendly materials from The Himalayas in Nepal. Perfect for parties, camping, festivals and other occasions where you need your hands free. We guarantee style, comfort and durability with our high quality spacious multi-functional bags. All our products are individually handcrafted making each bag unique. **The floral pattern on this bag will differ from design due to cutting of fabric.
FEATURES
» Dual Internal Compartment
» 2 Front Zipped Pockets
» Naturally Dyed Hemp Fabric
» Handprinted Floral Pattern
» Organic Cotton Lining
» Durable Metal Zip
» Adjustable Comfort Straps
SIZE
Height : 30cm
Width : 25cm
Depth : 15cm
(approx)
We believe in an Organic approach to life, promoting fairtrade & zero waste living.
*The sale of every bag supports local hand-crafters in a small village in Nepal with our ethical policy ensuring safe working conditions and fair wages.*
For more about US and what we do:
@RebornRewild (IG + Twitter)
www.facebook.com/rebornrewild